Simple, Spacious and Affordable Group Bunkhouse Accommodation in the heart of the Brecon Beacons, Wales.
£300 per night for exclusive use/ £600 for the weekend with 6pm Sunday evening check-out.
We welcome groups here to enjoy outdoor pursuits in the wonderful countryside on our doorstep.
Bunkhouse Accommodation:
Our spacious modern bunkhouse accommodates up to 28 in clean, modern bunk-rooms. Rooms vary from 2 bunks to 10, offering flexibility for your party. The bunkhouse also has a well-equipped kitchen with a catering stove, a spacious dining room to seat your entire group in one sitting, and a large separate lounge with comfortable sofas and a wood-burning stove (logs included). There's also a boot room, storage and cleaning facilities for bikes or canoes next to the bunkhouse, and a farmhouse B&B and camping area should you require any extra sleeping room!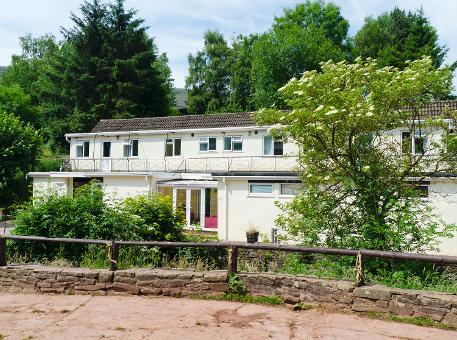 The Area:
Brecon Bunkhouse is in the heart of the Black Mountains area of the Brecon Beacons National Park in Wales, famous for its wild mountains and rugged terrain. There is fantastic hiking, mountain-biking and horse-riding right from the front door (we also run a horse riding centre), and canoeing, climbing, gorge-walking and high rope activities are nearby. To top it off, there's a great pub a short walk from the bunkhouse (bring a torch!)
We're 25 minutes drive from Abergavenny, Brecon and Hay-on-Wye, making us an ideal base from which to explore the Brecon Beacons and South Wales, and near Talgarth, which has just been made a 'Walkers Are Welcome' town in recognition of the fabulous hiking around the local area.
Value for Money:
£300 per night for exclusive use, or £20 per person for small groups, minimum 6. Genuine weekend booking runs Friday- Sunday 6pm, or any reasonable check-out time.
Free super-fast wifi.
Online availability:
Live online availability here.
Paul & Emily Turner 01874 711500
breconbunkhouse@gmail.com
Brecon Bunkhouse, Cwmfforest Farm, Pengenfford,
Talgarth, Brecon, Powys LD3 0EU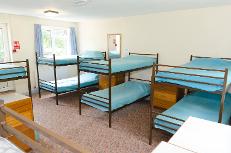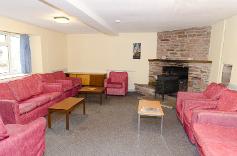 "Fantastic walking right from the door, massive lounge, separate kitchen AND dining room all added up to a perfect group holiday with friends"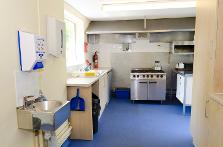 "Friendly, welcoming staff who showed us around the bunkhouse and then let us get on with it"